Right-Sized Data Center: Ferrara Candy Company
Posted February 12, 2022 by Sayers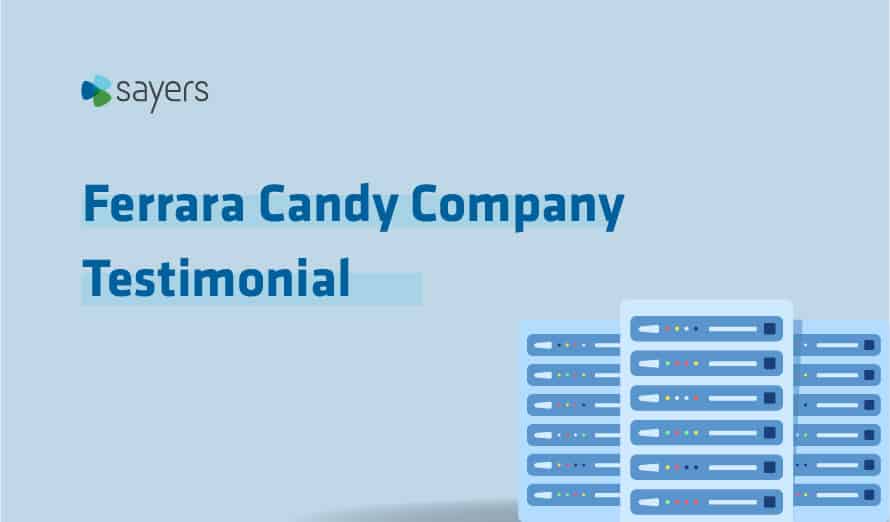 While managing through IT growing pains, Sayers helps to Right-Size the Data Center
The Ferrara Candy Company is an American candy manufacturer, based in Chicago, Illinois. After consistent growth over several years, Ferrara was experiencing an infrastructure that became more and more difficult to manage. They needed a right-sized data center.
The impact of critical IT system outages affects all levels of the business, and the increase in data required an easily manageable environment.
"The sizing exercises [Sayers] conducted were truly to provide the best value to Ferrara, as well as my team…"
Sayers initially assisted Ferrara by providing insight into their current environment's performance. In addition, Sayers conducted extensive sizing exercises to verify the infrastructure's requirements and offer the best technical solutions.
We evaluated various solutions that would support the past growth while also remaining easy to scale. Our engineers helped architect solutions to best fit Ferrara's business goals to simplify an increasingly complex environment.
Partnered with Sayers, Ferrara procured and implemented the following list of solutions to support their data center initiative:
HPE Nimble Storage
HPE InfoSight
HPE Support
"…they have become one of our partners of choice for infrastructure related items."