Cloud-First Strategy Testimonial: Rödl & Partner USA
Posted May 23, 2022 by Sayers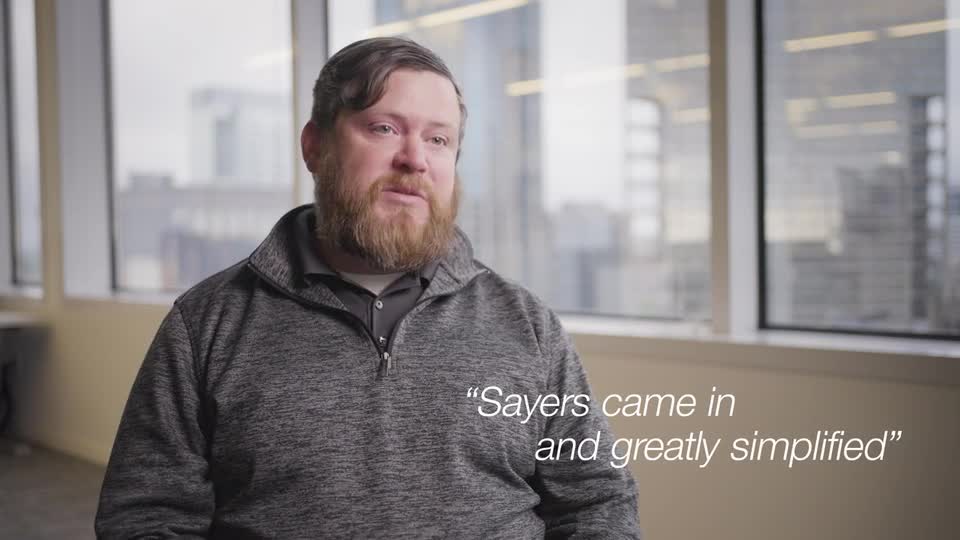 Rödl & Partner USA specializes in accounting, auditing, tax and business consulting services for foreign-owned businesses operating in the US. When the company began adopting a cloud-first strategy for their IT operations, they found it challenging to keep up with constantly evolving technologies.
"It's not just following a Gartner report, but actually getting real live information concerning vendors, what the market leaders are doing, and how they're accomplishing it."

Kaleb Mercer, Director of IT, Rödl & Partner USA
The company turned to Sayers as their Microsoft Azure Cloud Solution Provider (CSP) to help them reap the benefits of public cloud while reducing risk and controlling expenses.
"When we partnered with Sayers, that transition was practically seamless," Mercer says. "And that's not just in, say, Microsoft licensing specifically. That was across the board."
As a certified Microsoft Azure CSP, Sayers infrastructure and security engineers work as an extension of the client's organization. Mercer says the partnership with Sayers has increased "to the degree that Sayers isn't really seen as an external third party but just a part of the team."
Rödl & Partner USA wanted a CSP partner who would listen to their needs and offer expertise, guidance, and practical perspectives on the right solutions for them.
"When Sayers comes in and provides their insight and wisdom, it gives us that added perception of, okay, maybe we were looking at this business need in a very narrow scope, that it can be expanded," Mercer says.
Case in point: billing had been a big pain point for the company, according to Ben Montgomery, Cloud and Datacenter Operations Manager at Rödl & Partner USA. "Sayers came in and greatly simplified that problem for us," he says. "In addition, with Sayers we brought in a lot of expertise and guidance."
Montgomery adds that partnering with Sayers has translated into ROI for Rödl & Partner USA in multiple ways.
"Since our partnership with Sayers, it has reduced time and overhead substantially on the CSP," he says. "And on the technical side, I have access to architects that are just a phone call away."
Having an easy-to-work with partner who is there when you need them aligned perfectly for Rödl & Partner USA's needs.
"(Sayers has) been, truthfully what we see as a true partnership," Mercer says. "They come alongside us and in doing so, it's not interjecting, it's more offering."