Cloud Solution Provider Testimonial: A.I.S. Inc.
Posted September 8, 2023 by Sayers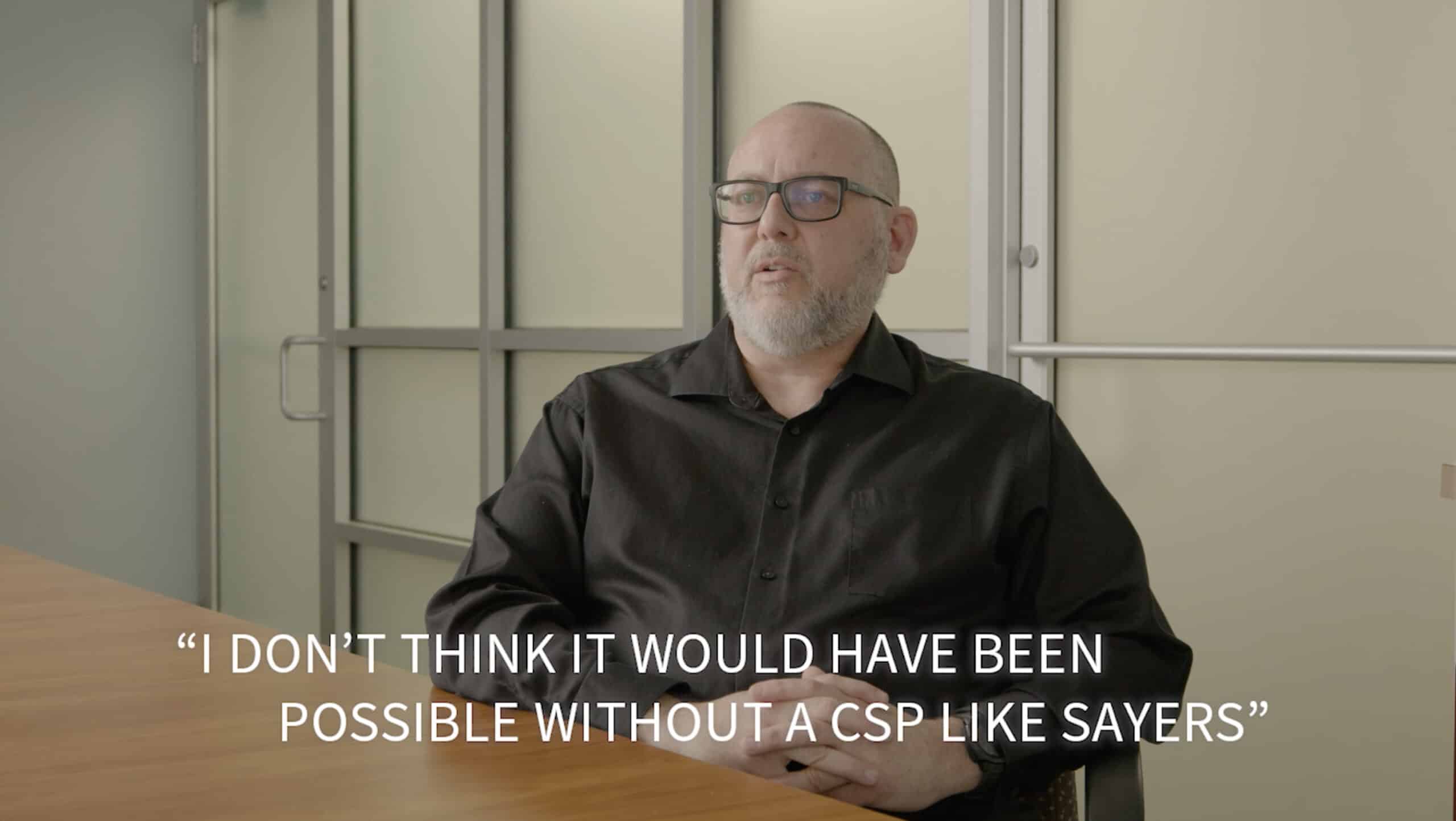 A.I.S., Inc. (AIS), a leading marine science services firm, helps ensure sustainable use of marine resources in U.S. coastal communities through environmental data collection, data management, and compliance monitoring.
The AIS name reflects the company's core values of Accuracy, Integrity, and Service. AIS wanted a partner who shares those values and could provide a smooth transition to Microsoft Azure cloud architecture and the Microsoft 365 suite of business applications.
As a certified Microsoft Azure Cloud Solution Provider (CSP) with many years of experience designing, deploying, and managing companies' cloud projects, Sayers knows the importance of listening to the client and offering customizations to fit their needs. Kosinski says:
"The biggest thing with Sayers was really their willingness to listen…to understand what it was we were trying to accomplish, rather than offering us a solution that already existed as a canned option on a menu."
AIS wanted to transition their IT architecture to the cloud to have a scalable solution as the company grows and expands to more locations. They also wanted to benefit from the flexibility of Microsoft 365 application licenses, plus capabilities such as Microsoft Power Automate to automate recurring tasks.
As a small business with less than 500 employees, AIS had the vision of where they wanted to go with Microsoft but lacked the resources to do the full implementation themselves. Kosinski adds:
"That's something that's really great about a small shop like this, we can leverage off working with a company like Sayers to bring us to where we want to be."
Sayers enabled a painless transition from the client's old infrastructure to their new one. This included recommending the right cloud connectors for AIS to use to integrate with the Azure environment.
Now AIS can enjoy smooth day-to-day operations and make the most of Azure's robust platform. Rick Usher, Senior Vice President at AIS, says having Sayers as the company's CSP opens new doors:
"It helps us have confidence that we can expand into different aspects of our business because we're going to have that support behind us. Working with Sayers has helped us do that. …Knowing them has been a fantastic experience. We just know that when we have a problem, it's going to be taken care of."
——————
Questions? Contact us at Sayers today and discover how our infrastructure and security engineers can work as an extension of your team to unleash the benefits of Microsoft Azure.