Sayers Awarded Solutions Partner Designation From Microsoft
Posted June 26, 2023 by Sayers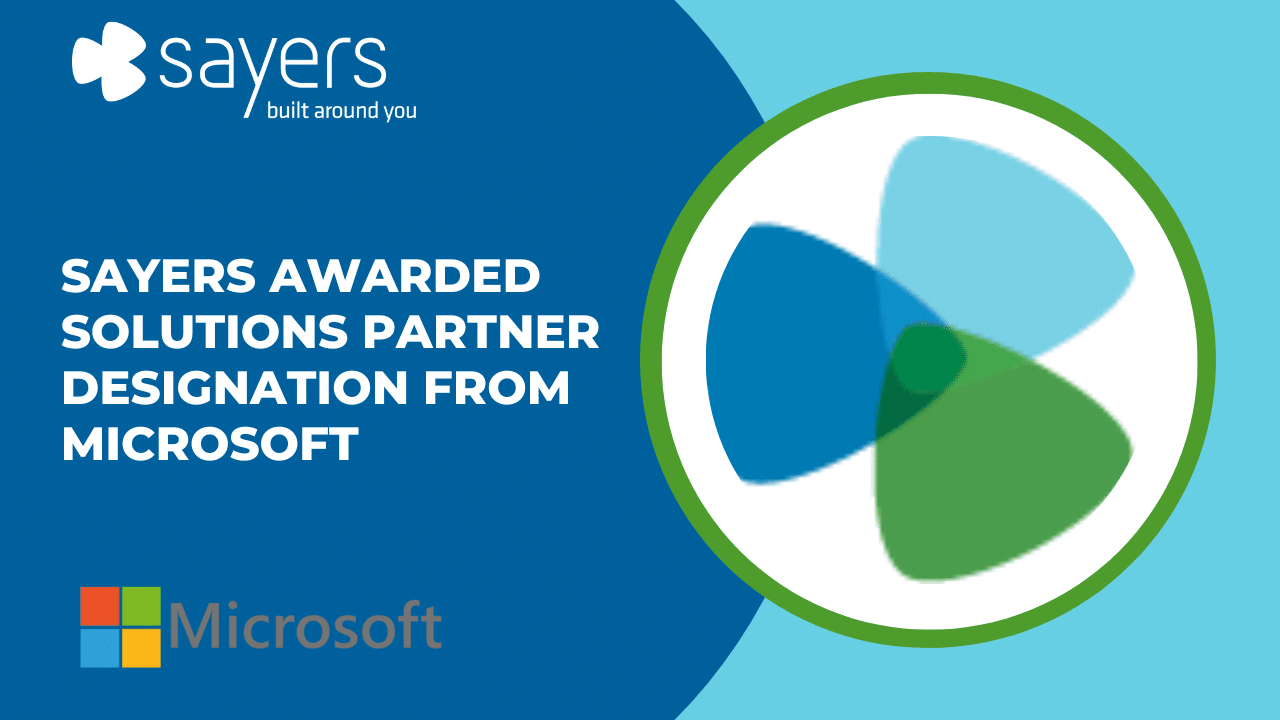 This achievement is one of the first designations to be recognized by the Microsoft Cloud Partner Program.
Vernon Hills, IL: Sayers, a leading provider of personalized IT and infrastructure solutions, is pleased to announce they have achieved the honored designations of Solutions Partner for Security and Modern Work from Microsoft's Cloud Partner Program. The appointment demonstrates Sayers' "technical capabilities, experience, and ability to deliver successful customer outcomes aligned to the Microsoft cloud." Furthermore, this award helps Sayers to distinguish its organization from other IT Cloud Service Providers.
Sayers is honored to add two new Solution Partner Designations to their previously awarded designation, Solutions Partner for Infrastructure (Azure). The two new additions are:
Solutions Partner for Security
Solutions Partner for Modern Work
"I believe in empowering people and driving growth. What that means for [Sayers] is that we want to empower your organization with the capabilities, resources, and industry depth to best serve customers. And we will invest in your profitability and growth. This is what partnership means to me. So, thank you for your commitment and for the investment you're making in our partnership and in delivering customer success," says Nicole Dezen, Chief Partner Officer and Corporate Vice President of Global Partner Solutions at Microsoft Corporation.
The Microsoft Cloud Partner Program encompasses more than 400,000 global organizations with over 30 years of successful collaboration. The Partner Program is committed to enabling companies and their customers to achieve success in an ever-changing world through three main spheres: strengthening digital capabilities, deepening partner technical capabilities, and streamlining engagement between Microsoft and its partners.
About the Company:
Founded in 1984 by the legendary NFL great and former Chicago Bear Gale Sayers, Sayers specializes in providing innovative personal IT infrastructure and cybersecurity solutions for today and beyond. They are committed to meeting the unique challenges and requirements of their clientele's IT cloud concerns. Their team of expert consultants is prepared to assess, design, deploy, and manage your cloud projects. Sayers mission is to utilize cutting-edge technology to offer flexibility and security for each of their client's IT infrastructure needs.