Cloud Migration: Quiet Logistics Testimonial
Posted August 17, 2021 by Sayers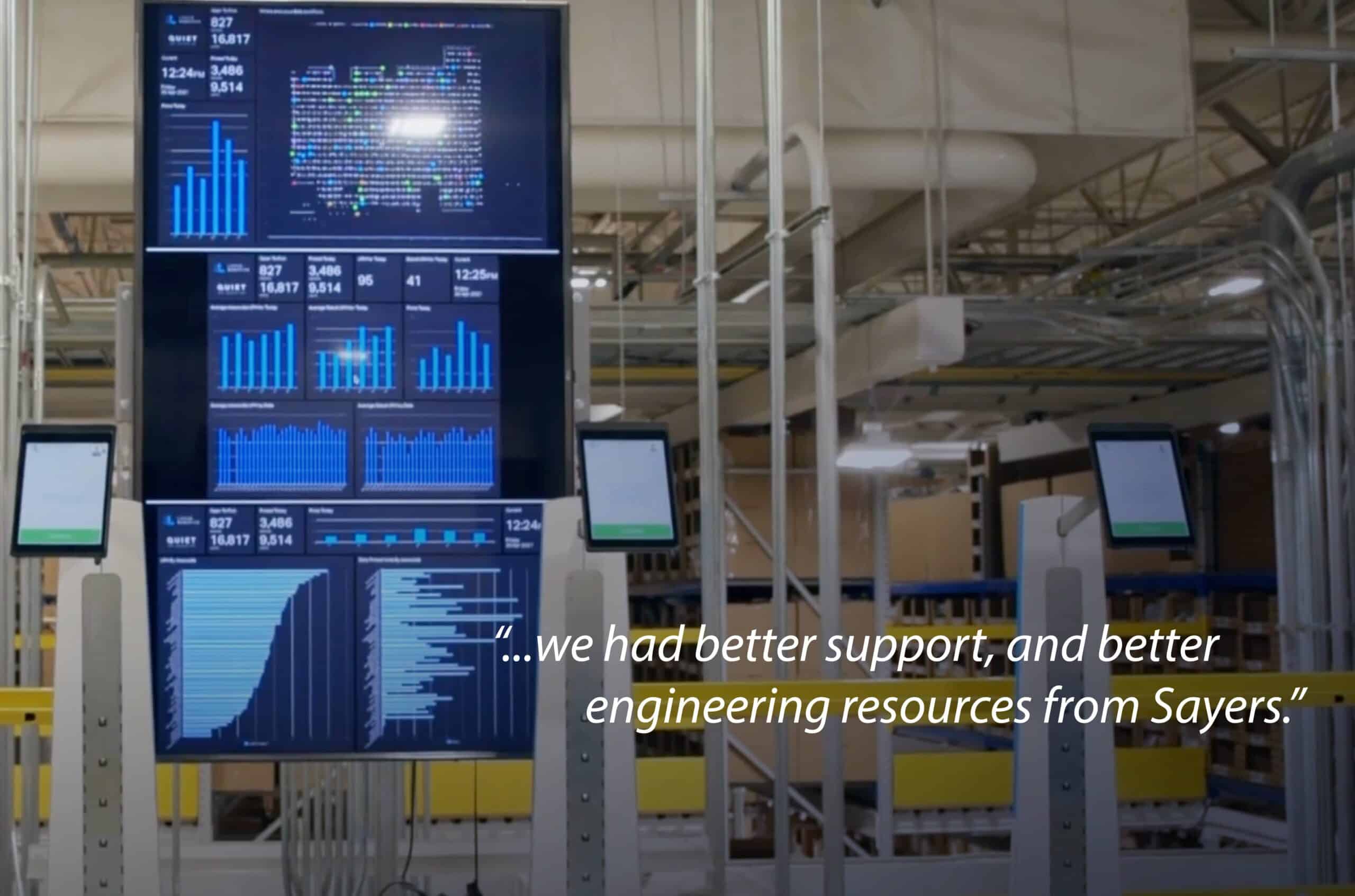 "We can bring a challenge to Sayers and explain the 'why', our actual business challenge, and we're able to solve it together with smart people in the room."
Nick Parece, Director of IT Infrastructure
Quiet Logistics, headquartered in Massachusetts, is a large shipping and receiving logistics company that specializes in order fulfillment and returns for many popular e-commerce retailers. Quiet Logistics uses robotics technology, offering a unique approach to fulfillment services, to provide unparalleled speed and efficiency.
With more people shipping and business steadily growing, Nick Parece, Director of IT, wanted to embrace the benefits of the cloud by migrating the individually siloed warehouse infrastructures, reducing time spent on maintenance and business-impacting data latencies.
Quiet Logistics met with Sayers to scope the process of moving their complete on-premise infrastructure entirely to the cloud.
"We found that everything ran better, ran smoother, and we had that resiliency of backup support and redundancy…"
After some internal attempts at architecting a model for cloud use at a newly added location, Quiet Logistics partnered with Sayers to design, architect, and implement cloud solutions within the Microsoft Azure cloud environment. As a certified MS Cloud Solution Provider and a Gold-Level Partner, Sayers is uniquely positioned to provide support for Microsoft cloud solutions.
"I was really surprised in the best possible way to find we had better support, and better engineering resources from Sayers…"
Sayers assisted with this full migration to the Azure cloud through our MS CSP Program, while also providing continued consultative services, strategic growth planning, and frontline support for solutions implemented. Quiet Logistics has also utilized the Sayers team for regular security and compliance services, enabling them to continue to securely do business in conjunction with other partner environments and allow their engineers to focus on doing business rather than maintenance.