THE BENEFITS OF BREACH AND ATTACK SIMULATIONS FOR YOUR ENVIRONMENT
Posted May 13, 2021 by Joe Schnell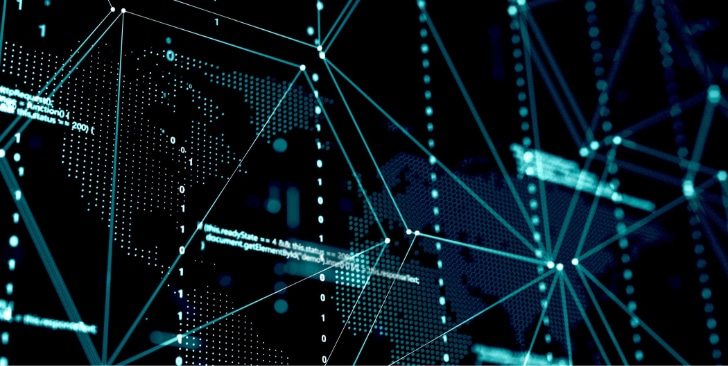 Ensuring that your network, applications, and systems are secure is essential to a successful organization's cybersecurity strategy. Avoiding breaches in your environment means that your data—both internal and client data—is not going to be compromised, and a critical part of verifying your preparedness is regular testing.
For these reasons, it's essential to keep looking for ways to improve your cybersecurity resiliency. Even after you add the latest firewall platform, endpoint protection methods, and more to your environment, it is important to think about how can you be sure everything is performing as intended for the various types of attacks. Security testing comes with a slew of challenges: not having the capacity to run tests internally, costs of external resources which can vary greatly for an enterprise penetration test, and time challenges with the average length of testing being 1-3 weeks.
That's where the continual automated analysis, scalability, and ease-of-use of Breach and Attack Simulations (BAS) come into play. Below we'll be discussing the many benefits that this type of simulation can have for your business's cybersecurity assurance.
Breach and Attack Simulations Overview
Breach and attack simulation solutions give companies the ability to conduct their own 'attacks' on their internal controls as often as they see fit; daily, weekly, monthly. These "playbooks" can be scheduled or run ad hoc by administrators and allow security teams to test many different tactics, techniques, and procedures within their environment, allowing them to measure the effectiveness of security controls and optimize their cybersecurity investment.
For example, using breach and attack simulations, a company can test specific endpoints and entry-level users' ability to gain access to higher levels of the network. In addition, lateral movement can be tested. If a breach and attack simulator can take the first step to gain access to the network, security teams can then see if it can move east or west to other systems in the environment.
A breach and attack simulation gives a business insight into whether their firewalls, network threat tools, and endpoints are detecting these malicious activities.
Here are some of the more granular benefits of integrating breach and attack simulations into your security processes.
The Benefits of Running Breach and Attacks Simulations
Tests All Your Controls
The comprehensiveness of BAS is one of their strongest benefits. With their simulations, you can test numerous security controls in place throughout your organization. This includes endpoints, antivirus software, content filters, data loss prevention capabilities, firewalls, email, and your intrusion prevention system.
Utilizes the MITRE ATT&CK Framework
BAS solutions utilize the MITRE ATT&CK framework, which is crucial for understanding how your security system will stack up to the modern techniques of cybercriminals. The framework is essentially a catalog of all observed and real tools, techniques, and procedures that are used by malicious actors today.
This is a great tool to utilize and line up against your security controls to understand gaps and vulnerabilities. Mapping out these procedures allows you to confirm that you can stop real threats, not just theoretical ones.
Tests Are Easily Repeatable
Breach and attack tests have been carefully tested for safety before being released as a product. BAS solutions ensure their tests are seamless and that businesses can still be productive and functional while executing.
Receive Mitigation Recommendations
It's essential that, after testing your environment, you receive clear steps to take that will resolve any potential vulnerabilities. A breach and attack simulation will provide recommendations and detail the gaps to address. Once the deficiencies have been addressed, re-execute the simulations without paying for additional external, or internal, human resources.
Reporting Functionalities
BAS solutions provide a clear report that will tell you whether you failed or passed, as well as which areas can be improved. This functionality makes it extremely easy to report the findings to upper management, who can then make informed decisions on the next steps to remedy any failed sections of the simulation.
See Trends
If you consistently run breach and attack simulations on your system, over time you'll be able to visualize your improvements over time. You want to ensure that the actions you're taking to mitigate vulnerabilities that were exposed by the BAS solutions are actually working. While these trends can show progression in terms of security, they can also highlight areas that are worsening over time. Identifying these trends quickly can help you remedy the area before further insecurities develop.
Reach Out to Sayers to Secure Your Network
At Sayers, we understand the challenges that come with keeping an entire organization secure from external, internal, and even insider threats. We're here to help your business not only implement but operate and optimize security policies and tools. Using our team of experienced cybersecurity engineers and the latest in cybersecurity technologies, we'll create a cybersecurity plan that is finely tuned to fit your needs.
Our cybersecurity capabilities include:
Application and Data Security
Cloud Security
Compliance
Endpoint and Mobile Security
Identity
Network and Gateway Security
Security Monitoring and Operations
Threat and Vulnerability Management
Reach out to Sayers today to secure your network!